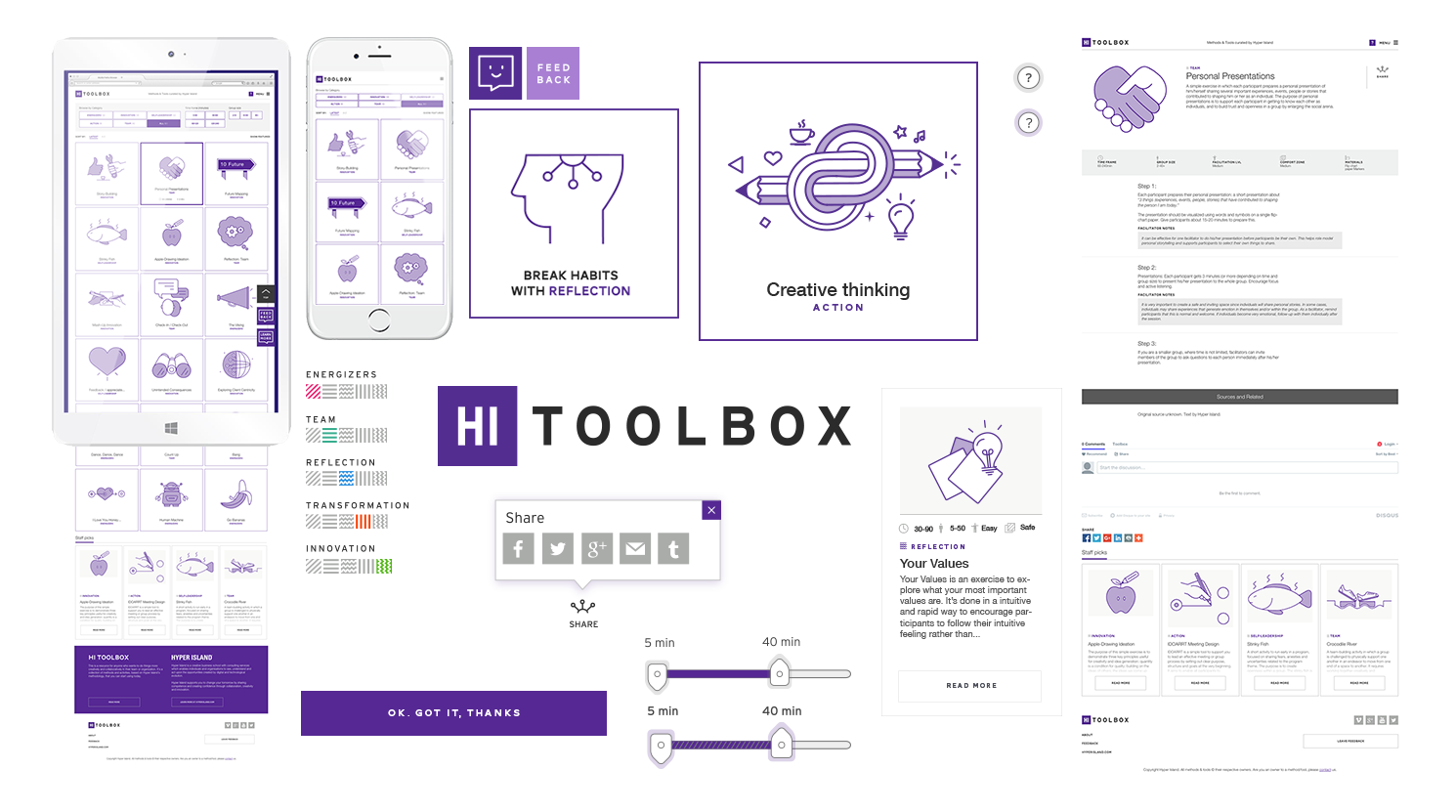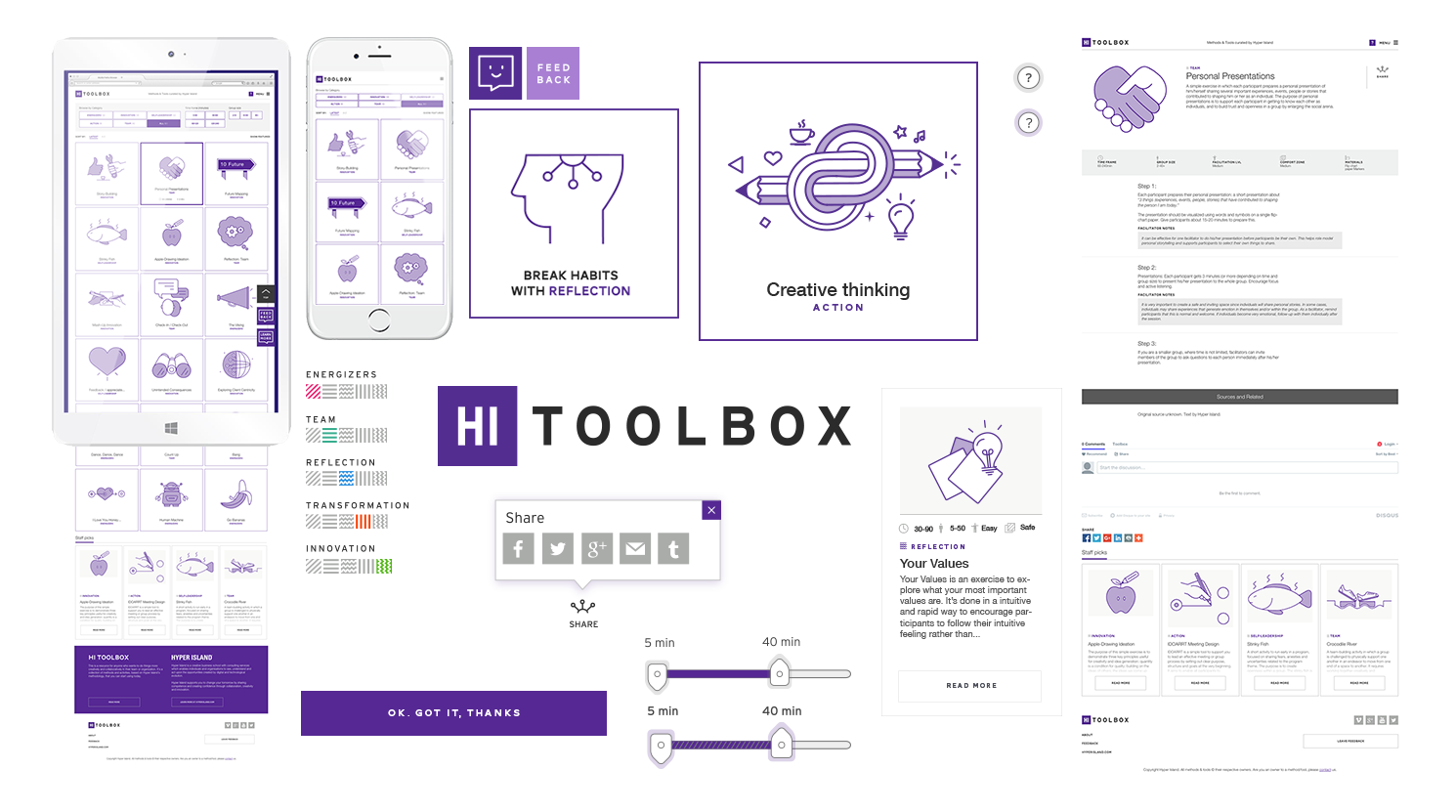 PROJECT NAME
Hyper Island Toolbox
CLIENT
Hyper Island
CATEGORY
Branding, Service , Graphic & UX design.
CHALLANGE
Global Education company Hyper Island had over 70 tools and methods sitting on Google Drive unused. They wanted to turn them into an open source creative toolbox where they could shared to the world.
ADITIONAL NOTES
An open source platform with creative methods & tools. Sourced from innovators curated by Hyper Island.
A beta is online. Check it out. toolbox.hyperisland.com

Thanks for watching!