Hello.
I am a multidisciplinary Senior Designer from Sweden working at Artefact in Seattle, WA. Over 10 years I been helping brands and organizations create solutions, products and experiences that solve meaningful problems. I do everything from Communication Design, Interaction Design, Visual Design, Product Design, Service Design, UX Design, Branding, Art Direction, Concept Design, Strategy and Illustration. I've collaborated with start-ups, small businesses and Fortune 500 companies.

This portfolio is currently being built in real-time. For tiny updates check out my Dribble, find out more about me on my LinkedIn, and check out my interests on Twitter.

Thanks for stopping by!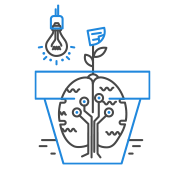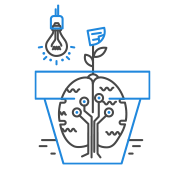 Creating a good concept is like cooking a good soup. You look at the ingredients at hand and what you can create out of those ingredients. If you're lacking something. You simply have to find a solution that works. You try, you fail, you try again with different ingridients until it finally works. It's important to me to be both observer and creator. I take ideas, apply design strategy and research to flesh them out to viable concepts, products or services that hopefully in the end can be a transformational design.
I like looking at challenges from different points of view. Preferably i work in diverse group of people with different backgrounds were everyone have something to offer. A good soup (concept) usually involves; A handful good research, a cup of technology and pinch of design thinking.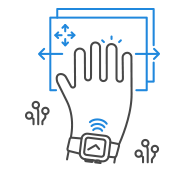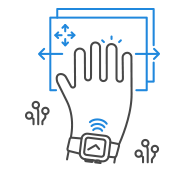 Just as concept design can be related to a soup, so can IxD. You need to look at your research, your goals and the end-user. I like to do interaction design with different end-users in mind. What if one is colorblind, the other one cant use their hands and one is blind. That might be extremes but you need to find solutions that work for several different users. After figuring out the interaction points and steps (user journey) of the design you need to ask yourself, is this simple enough?

"Keep it simple stupid" is a good quote to have in mind when doing IxD. Your design should be easy enough to work for anyone, even if the end-user is tech savvy it should be simple enough to be explained to your grandmother. And as soon as you think you have a design that works you need to test it on people. Yes, real people. Get the feedback and then get back to the drawing board.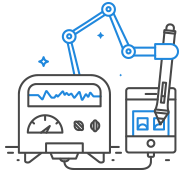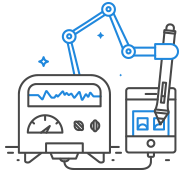 Product design is all about solving problems, and I like solving problems. Actually, thats what I'm truly passionate about. I am a big fan of Clay Christensen "Jobs to be done" method. Were you are not only looking at the functional aspect of the product but also the psychology and emotional aspects of the product. As a "fixer" I always been interested in finding solutions to problems. I created different products, services and solutions. Recently Surprisingly Good Co, The HI Toolbox and Sound of Football. Three projects with very different goals, size and outcome.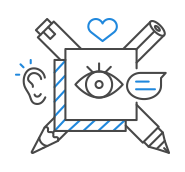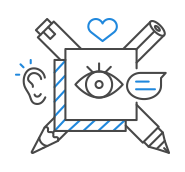 Facilitation is an art of understanding communication and to get a group to interact in a collaborative and meaningful way. I been running workshops and labs with clients, internal teams and diverse groups of people that all want to solve a certain problem.

The common goal here is to get everyone to understand that they want the same thing and to let everyone contribute, to listen, contribute and give direction. My fascination for facilitation came from my years at Hyper Island and attending the UGL (understanding group leadership) training, and now i use it in every way possible leading a team. 
 Clients 
Adidas, Arla, Artefact Group, Axe, Barilla, BRG, Coop, CP+B, Dave Monks

(Musician)

, Door/Key Productions, Eye Works, Fosters, Frank Tell NY, Google, Harley Davidsson, HP, Hyper Island, Identity Works, InkClub, Junkyard, McVities, Mentos, Microsoft, MovieZine, Nike, OLPC, Penfolds, Pepsi, Purch, Rosetta Stone, SAS, Surprisingly Good Co, Star Alliance, Ubisoft, Vitamin Water, WeSc,Your Majesty, Åbro
 Resume 
Artefact Group

2015 - 


Freelance  

2006 -


Surprisingly Good  |  Co-founder 2015 -
MovieZine  |  Head of Design 2013-14
Identity Works  

| 

 Creative Designer

  

2012-13
Animal  

| 

 Art Director  2011-2012
Change Design

 | 

 Facilitator  2011
Hyper Island

 | 

 Facilitator/Speaker

  

2011
AIGA New Orleans  

| 

 Speaker  2011
WeSC  

| 

 Art Director

  

2011
Society 46  

| 

 Creative Freelance

  

2010-2011
 Recognition 
Awwwards  

Featured


Business Insider  

Featured


Cannes Lions Mobile  

Bronze


Cresta Awards  Finalist
Css Design Awards  

Featured


D&AD  

Silver award + book


Discovery Channel  

Featured


Engadget  

Featured


FAB Awards  

Official Nominee


Fast Company  

Featured


Guldägget  

Silver


Huffington Post  

Featured


London International Awards  

Bronze


Lovie Award  

Gold, Silver, Peoples choice


New York Festivals  

Shortlisted


One Show Entertainment  

Silver pencil


TED's : Ads Worth Spreading  

Finalist


Tomorrow Awards  

Shortlisted


Webby Award Augmented Reality  

Winner


Wired Magazine  

Featured